Casual Polish & American fare served in a ski lodge-like pub with a year-round beer garden and extensive beer and wine list.
🌳🌸🍁❄️
Fanciful indoor and outdoor seating with a great sunset and happy hours daily.
☀️🍻🥂
NOW OPEN
SUNDAYS
🌞 1130am-9pm 🌞
Year-Round
Beer + Wine
Garden
Enjoy our European-style hidden garden with flame heaters, tents and artful landscape design.
FOOD + DRINKS 🇵🇱🇺🇸
Come during happy hour, a dinner with friends, or just a fun time throughout the sunset and well into the evening.
We serve Polish-American pub fare including appetizers, burgers, entrees and more - plus vegetarian options! We pour European half-liter beers, American hops, and unique still and sparkling wines.
FRIENDLY SERVICE 👋
Order your food and drinks at the bar and grab a seat wherever you please.
Feel free to move throughout the space during your visit and stay as long as you'd like.
UNIQUE SPACE 🌸🌳🔥🏛️
"Its tiered stone beer garden has, hands down, the best view over Troy. The narrow entrance on Congress Street is magically speckled with artsy light from a shiny metal wall installation. Critically, the patio has enough flaming heaters to tempt patrons outside in subzero temperatures." - TIMES UNION
MINUTES FROM DOWNTOWN
Experience a hidden gem just minutes from Downtown Troy and Albany.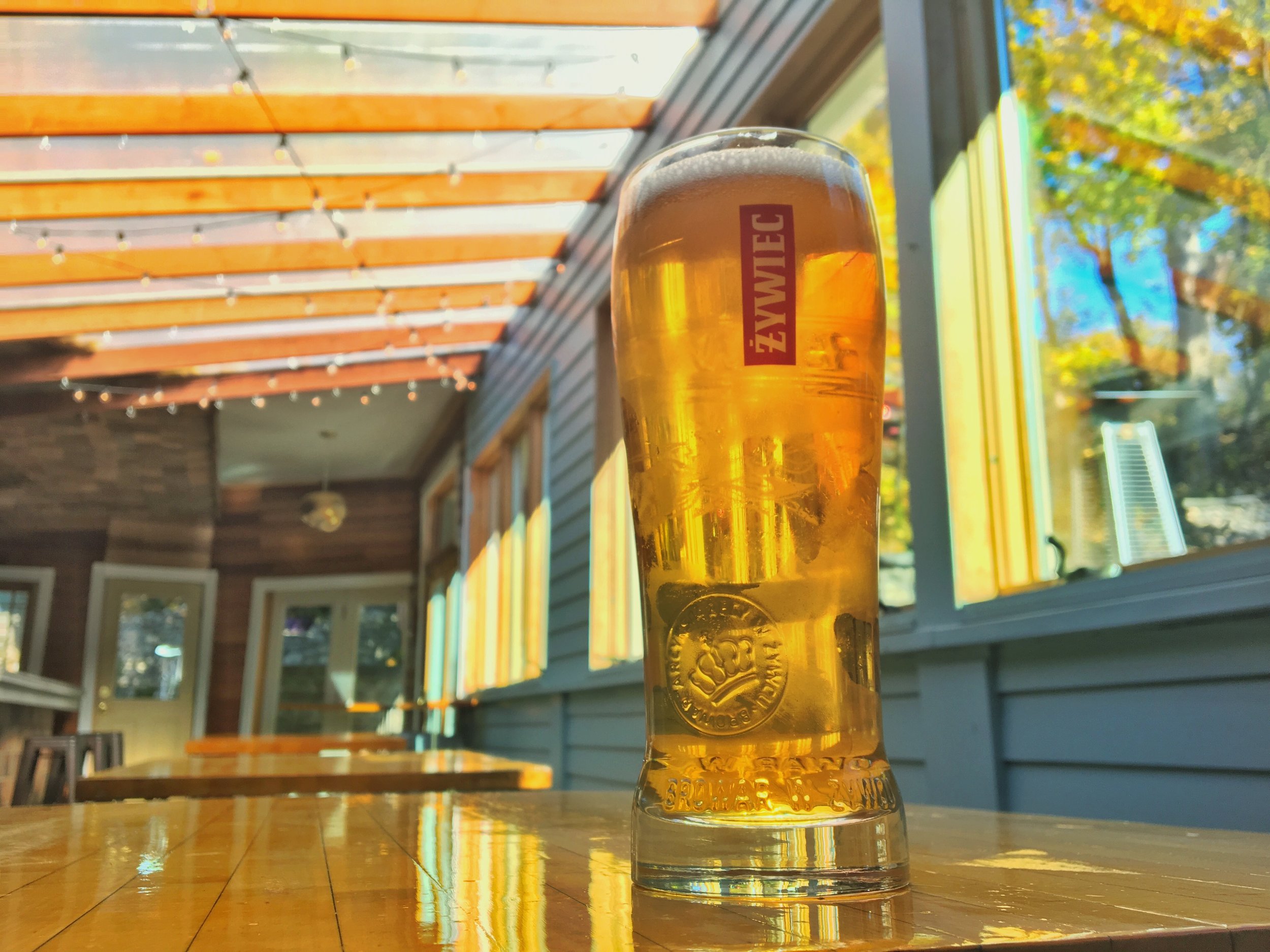 UPCOMING EVENTS
Vineyard Grape Stomp
Join us for THIRD ANNUAL VINEYARD GRAPE STOMP - stomp 900lbs of grapes in early Fall!